BE A HOLLOW BAMBOO
I've always loved the bamboo analogy of being still, patient, empty.  Reading this uplifted me so much. I wanted to share this with our fans. This is so closely related to what I define as beautiful. Beauty is simple, quiet and still. We can all use more internal beauty. We can all learn from a hollow bamboo. ~Svetlana 
BE A HOLLOW BAMBOO
"This is one of Tilopa's special methods. Every master has his own special method through which he has attained, and through which he would like to help others. This is Tilopa's specialty: Like a hollow bamboo rest at ease with your body.
"A bamboo: inside completely hollow. When you rest, you just feel that you are like a bamboo: inside completely hollow and empty. And in fact this is the case: your body is just like a bamboo and inside it is hollow. Your skin, your bones, your blood, are all part of the bamboo, and inside there is space, hollowness.
"When you are sitting with a completely silent mouth, inactive, tongue touching the roof and silent, not quivering with thoughts, the mind watching passively, not waiting for anything in particular, feel like a hollow bamboo. Suddenly, infinite energy starts pouring within you. You are filled with the unknown, with the mysterious, with the divine. A hollow bamboo becomes a flute and the divine starts playing it. Once you are empty then there is no barrier for the divine to enter in you.
"Try this. This is one of the most beautiful meditations, the meditation of becoming a hollow bamboo. You need not do anything else. You simply become this, and all else happens. Suddenly you feel something is descending in your hollowness. You are like a womb and a new life is entering in you, a seed is falling. And a moment comes when the bamboo completely disappears.
"Rest at ease – don't desire spiritual things, don't desire heaven, don't desire even God. When you are desireless, you are liberated. Buddhahood cannot be desired, because desiring is the hindrance. When the barrier is not, suddenly Buddha explodes in you. You have the seed already. When you are empty, space is there; the seed explodes.
"There is nothing to give, there is nothing to get. Everything is absolutely okay...as it is. There is no need for any give and take. You are absolutely perfect as you are.
"You need not become anything; simply realize who you are, that's all. Simply realize who is hidden within you. Improving, whatsoever you improve, you will always be in anxiety and anguish because the very effort to improve is leading you on a wrong path. It makes the future meaningful, a goal meaningful, ideals meaningful, and then your mind becomes a desiring.
"Desiring, you miss. Let desiring subside, become a silent pool of nondesiring – and suddenly you are surprised, unexpectedly it is there. And you will have a belly laugh, as Bodhidharma laughed.
"What is to be practiced then? To be more and more at ease. To be more and more here and now. To be more and more in action, and less and less in activity. To be more and more hollow, empty, passive. To be more and more a watcher – indifferent, not expecting anything, not desiring anything. To be happy with yourself as you are. To be celebrating.
"And then, any moment – any moment when things ripen and the right season comes – you bloom into a buddha."
Osho, Tantra: The Supreme Understanding, Talk #4
the reds collection is here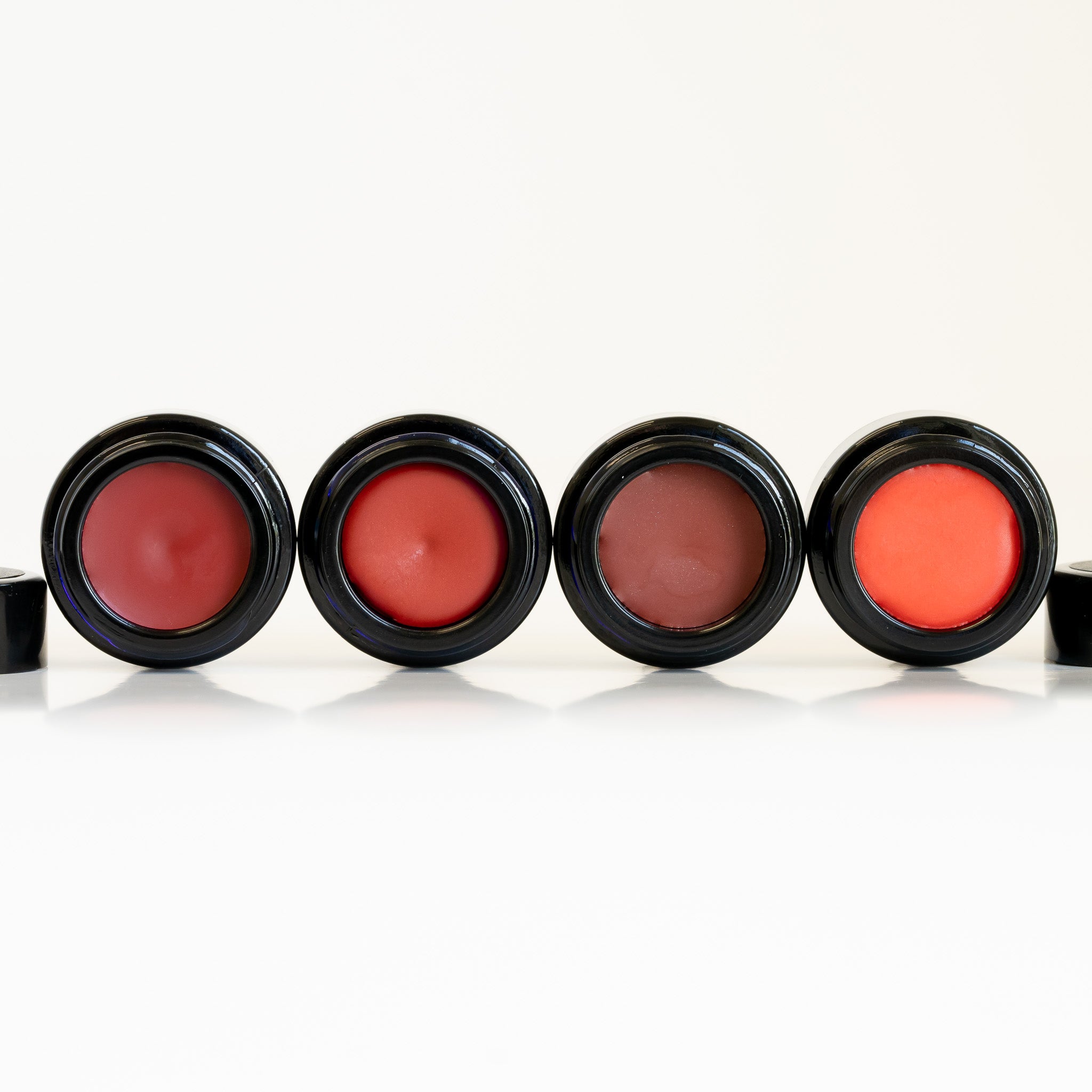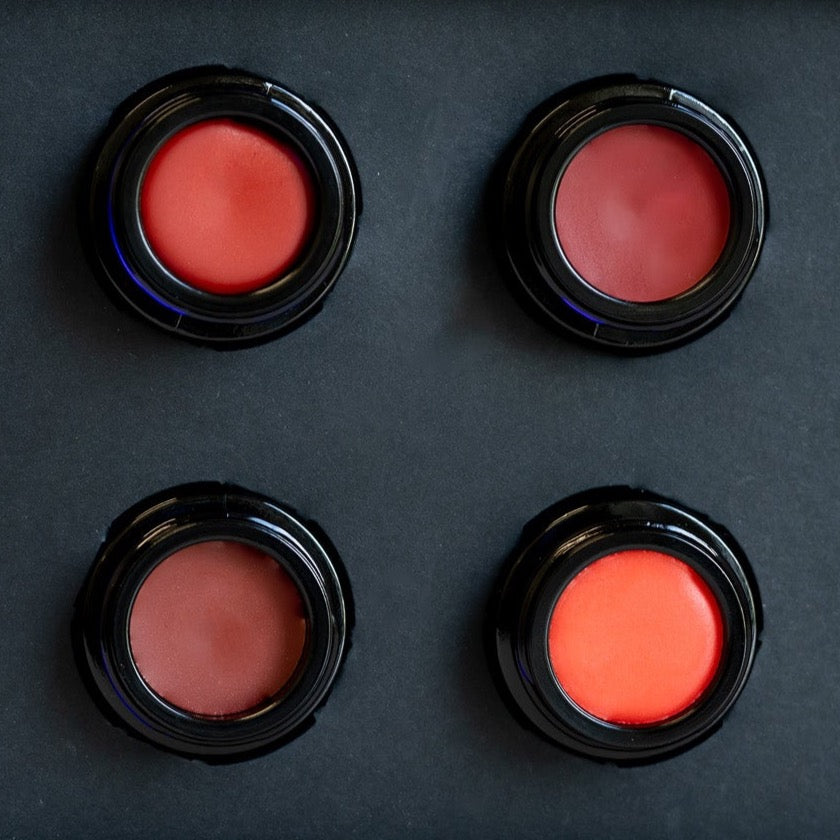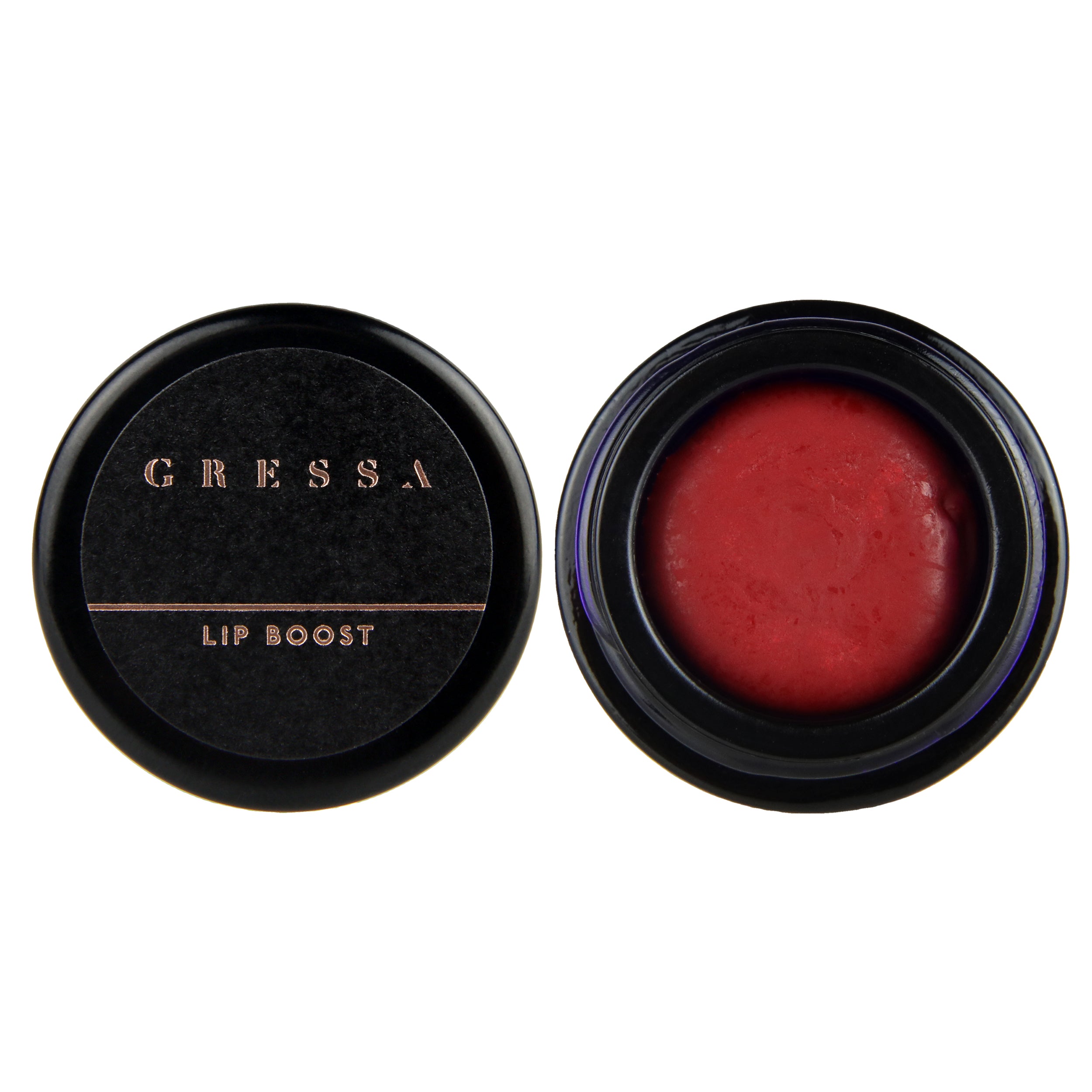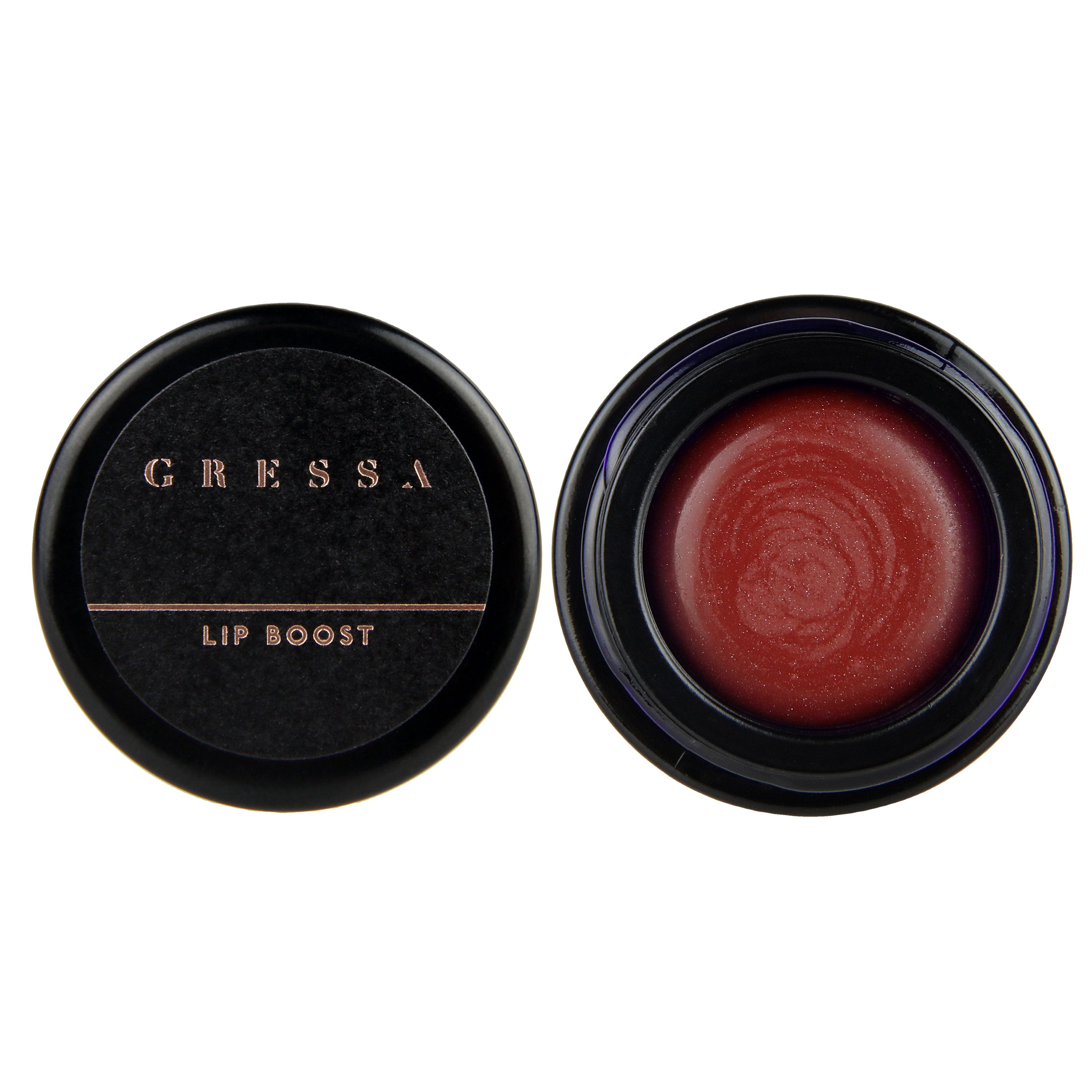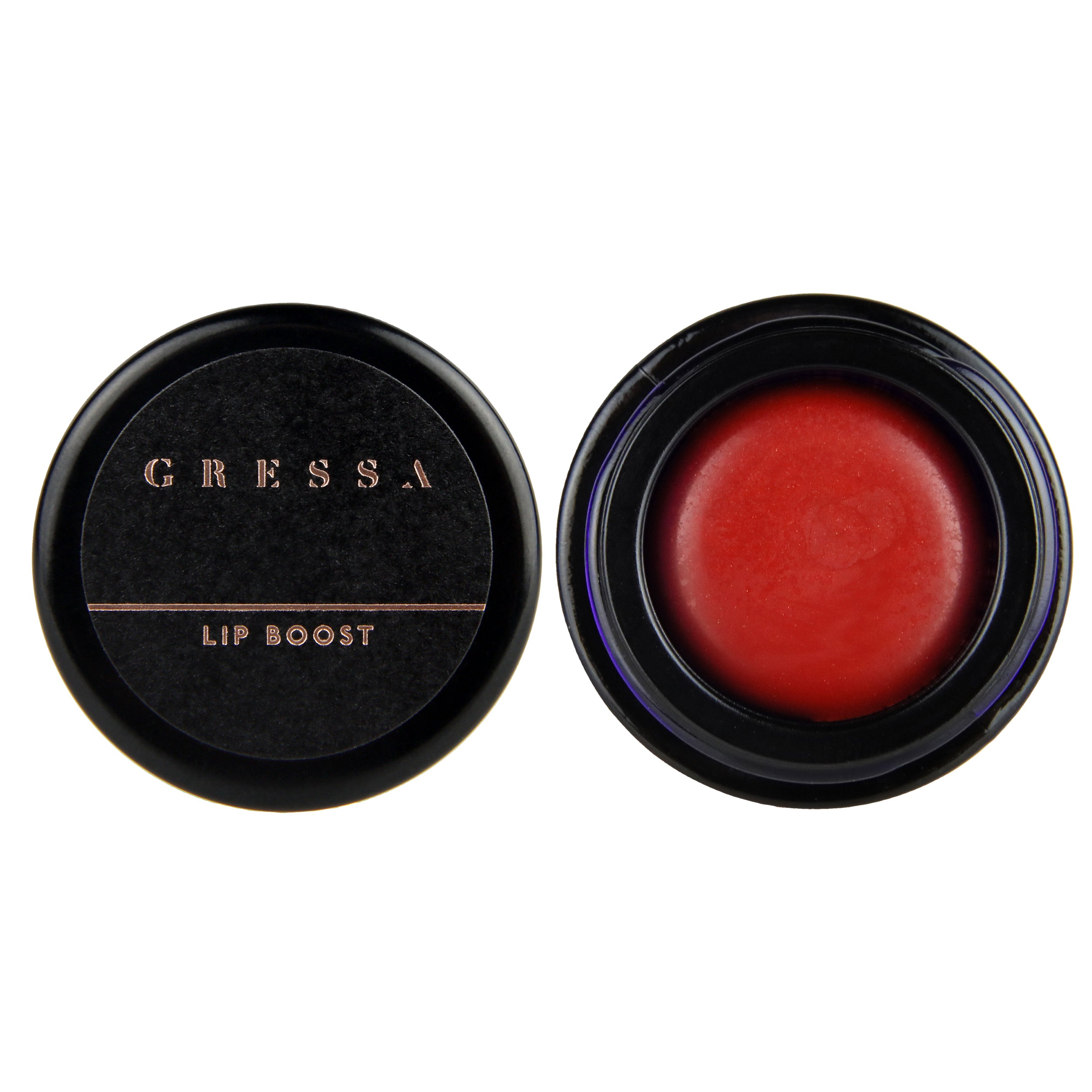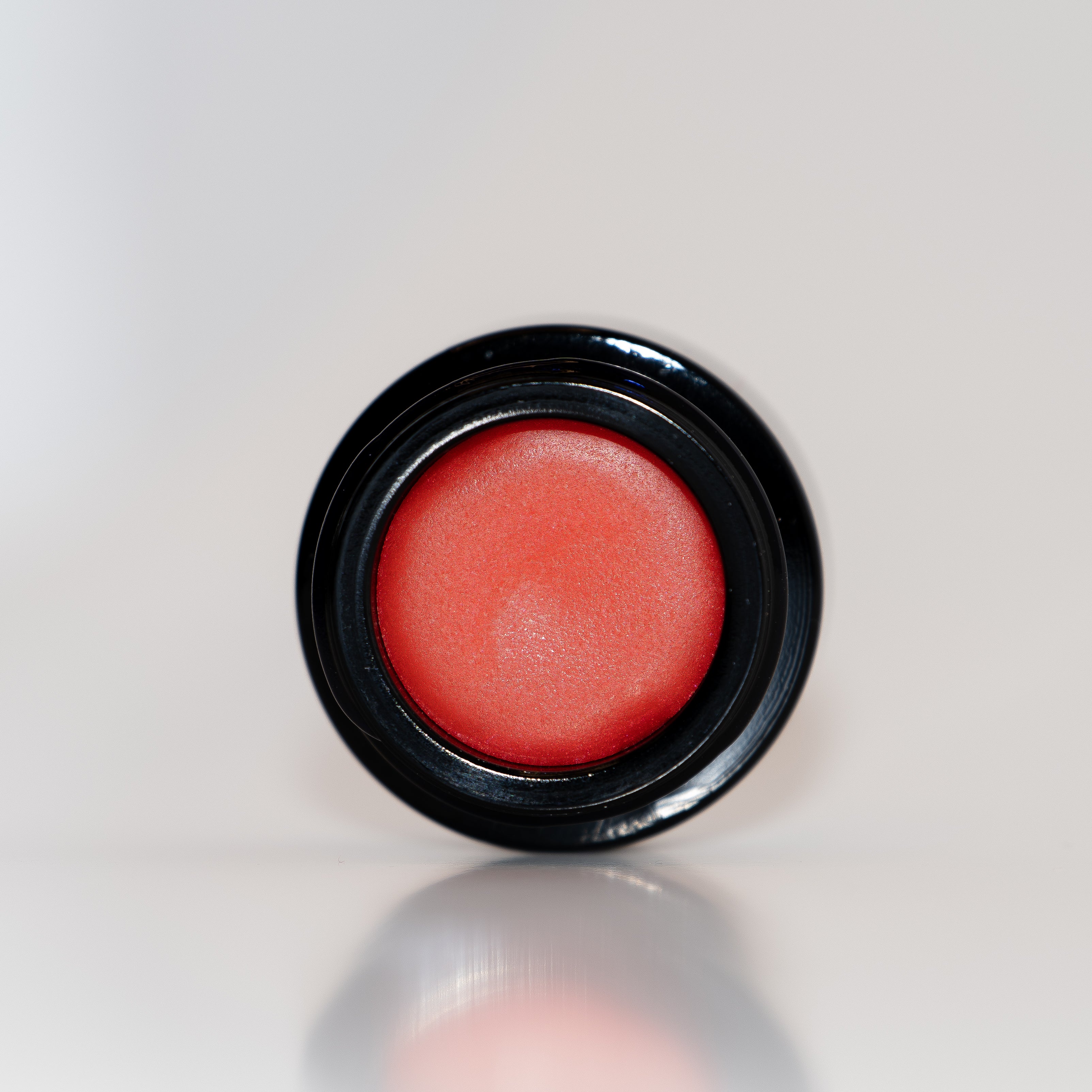 Sale price

$ 89.00
Regular price
(/)
Description
THE REDS. These are a lip hybrid perfection. Opaque and buildable enough to be a lipstick, glossy enough to be a stain. A light glossy coat or a full color [without running] if you scoop some up with your finger or a spatula. Either way, they are soft, non-sticky and perform all day long.

Treat lips with the moisture of a balm, the coverage of a lipstick, and the glow of a gloss. With shades ranging from subtle to statement, there's a Lip Boost for every mood. Glam your pout with Gressa Lip Boost. Light, non-sticky and moisturizing, it feels like a balm yet looks like a gloss.
Presented in a black box, this makes a perfect gift for yourself or someone else.
Directions
Wear alone or over any lip color of your preference. Double as a blush. 
Ingredients
*Ricinus Communis (Castor) Seed Oil, *Copernicia Cerifera (Carnauba) Wax, Cocoa Butter, *Butyrospermum parkii (Shea) Butter, Magnifera Indica (Mango) Butter, [+/- Titanium Dioxide CI 77891, Iron Oxides (CI 77491, CI 77492, CI 77499), Mica CI 77019, Manganese Violet (Pigment Violet 16), CI 16035 (Red 40), CI 15850 (Red 7)]. *Ingredients from Organic farming.
Shade Guide
AUX ROUGE - "The red". Classic statement of strength and sensuality. Your own feminine signature.

NANCY- Carrot Red
REGAL -  A deep dark crimson, warm and voluptuous. Suitable for a queen. 
SARAI - a sheer glossy shade of subtlety-kissed lips, perfect for daily wear. 
Featured collection
Makeup