If we could bottle up Sevilla, Spain, well, we sort of did.
If we could bottle up Sevilla, Spain, well, we sort of did
In this serene photo my husband captured in one quick take I am inhaling the intoxicating aroma of orange blossoms enveloping the narrow, cool alley in Sevilla, Andalusia, Spain. You would never know that just moments ago our 2 year old toddler threw a fit and our 4 year old poked himself in the eye with his own finger for an unknown reason.
So many moving parts to manage, yet, I'm drunk-in-blossom and nothing can phase me.

 

Truly, I was walking around hypnotized in Sevilla. It felt like I was submerged into a sea of Rejuvenating Mist. Ironically, right before we departed home, we had produced a fresh helping of your beloved Rejuvenating Mist toner. What a coincidence! Orange Blossoms are in bloom in February and March in Spain!
Luckily, I don't believe in coincidences. Orange blossoms in the air and it makes walking the narrow streets of Sevilla a spiritual experience.
I must share this memory with all of you, I thought immediately.
Everyone must experience walking through alleys of orange blossoms, at least once. And for all the times we aren't walking through an alley of orange blossoms in Sevilla, a bottle of fresh Rejuvenating Mist will do the trick.
Rooted in classical mythology
To set the scene, we need to take a peek back at classical mythology and the Roman god, Hercules, who, as legend goes, founded the city and is represented in landmarks across Seville, such as the Alameda de Hercules square and its surrounding neighborhood. Predating Seville, however, it's said that one of the 12 labors given to Hercules by Eurystheus, king of Tiryns, was to steal Geryon of Erytheia's livestock.
Upon completing said task, Hercules decided to go to Africa to attempt to obtain the "golden apple" of immortality, rumored to actually be an orange.
This naranja amarga, or bitter orange, was later introduced to Europe by Genovese sailors, who brought it over from Asia.
Rumored to bring happiness to whoever possessed it, the Moorish dynasty that reigned at the time decided to plant these bitter orange trees all over Spain, with a high concentration of them in Andalusia. 
By the 12th century, everyone was a firm believer of the happiness-inducing qualities of the bitter orange. They began to plant them along the streets, and by the end of the century, even went so far as to construct the Patio de los Naranjos at the Cathedral of Seville.
Many uses of orange trees and blossoms
During the Middle Ages, the Moors found a number of ways to make use of their newly beloved fruit trees—from medicinal purposes to perfumes. The orange blossoms were used in oils and healing essences, and its benefits include soothing a number of skin conditions (redness, irritation, sunburns) and digestive issues (stomach spasms, ulcers, bloating), healing wounds, relaxing nerves, and promoting sleep. At this time, much like Damascus in Syria and Baghdad in Iraq, the Moors hoped they could convert Seville into a global hub for perfume, attracting visitors from near and far with the sweet scent of orange blossom.
The story of why I chose neroli water as a toner goes beyond skincare
Gressa Rejuvenating Mist is pure organic neroli hydrosol.
It has a natural hydrating and regenerating effect on the skin which makes it perfect for
refreshing and reviving dull, tired skin
. With its cooling properties the Rejuvenating Mist cools hot, itchy and sensitised skin.
The
aromatherapeutic effects of the Rejuvenating Mist are just as powerful.
As you inhale every spritz, you will notice a calming and soothing come over you. We suggest 3-4 deep belly inhales with every spritz multiple times throughout the day. Unless you're in Sevilla in March. Then, just once-twice morning and night to hydrate your skin. The orange trees will do the aromatherapy job just fine as you walk through the alleys of these majestic trees.
As for me, I will be dreaming of returning back to Sevilla sooner than later for more oranges, the blossoms, the history and my soul connection to it all.
the reds collection is here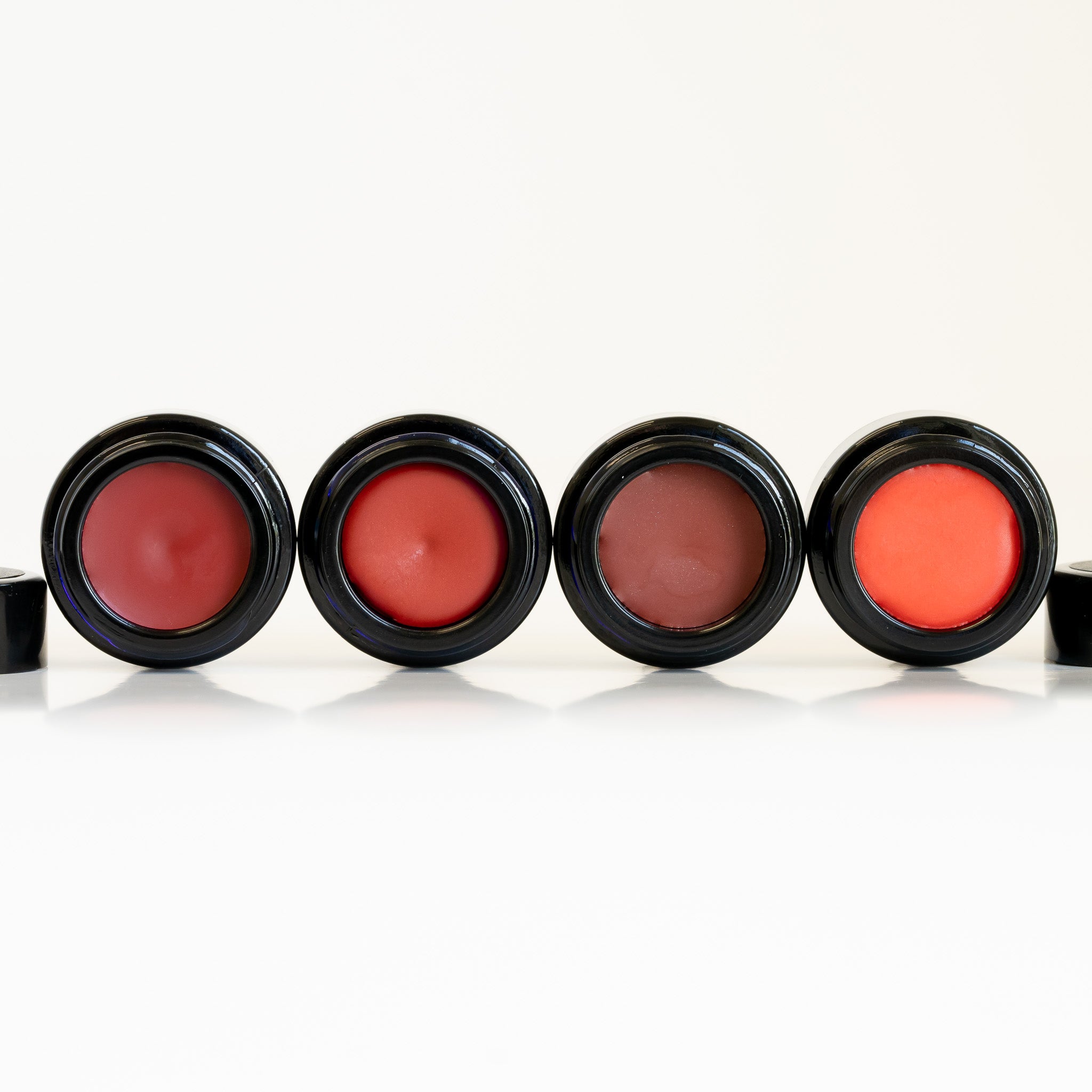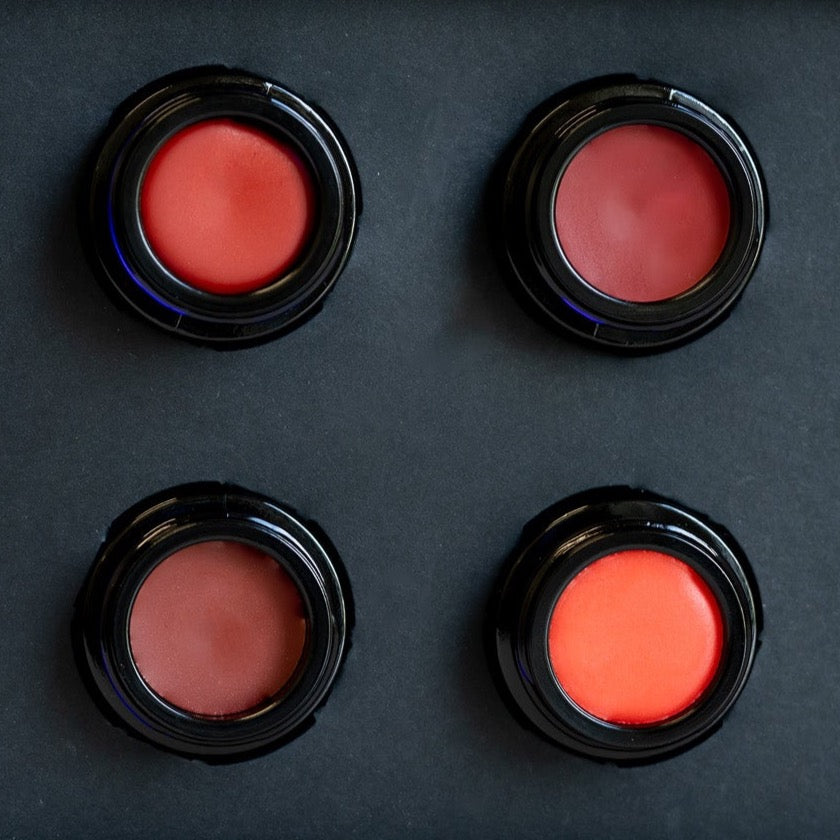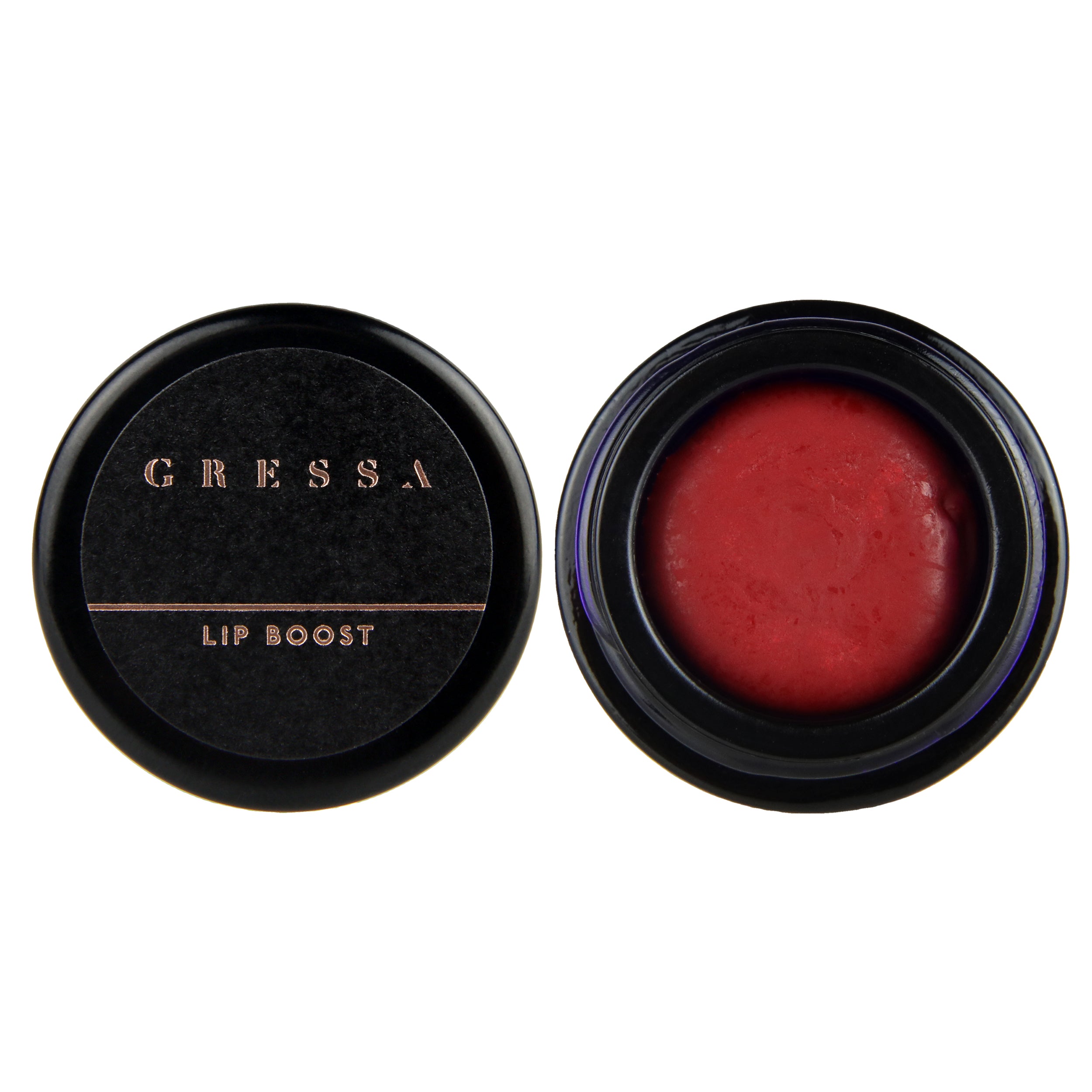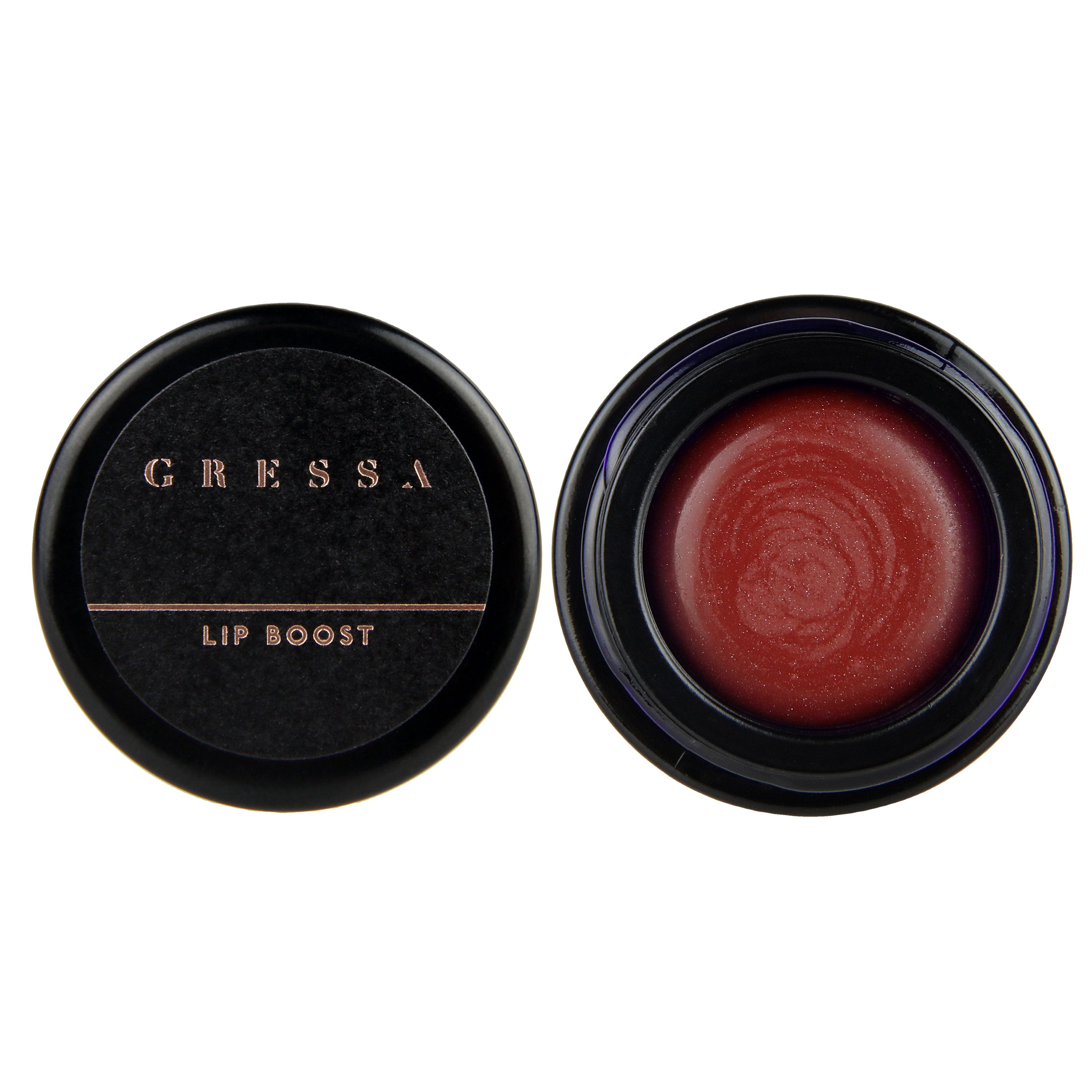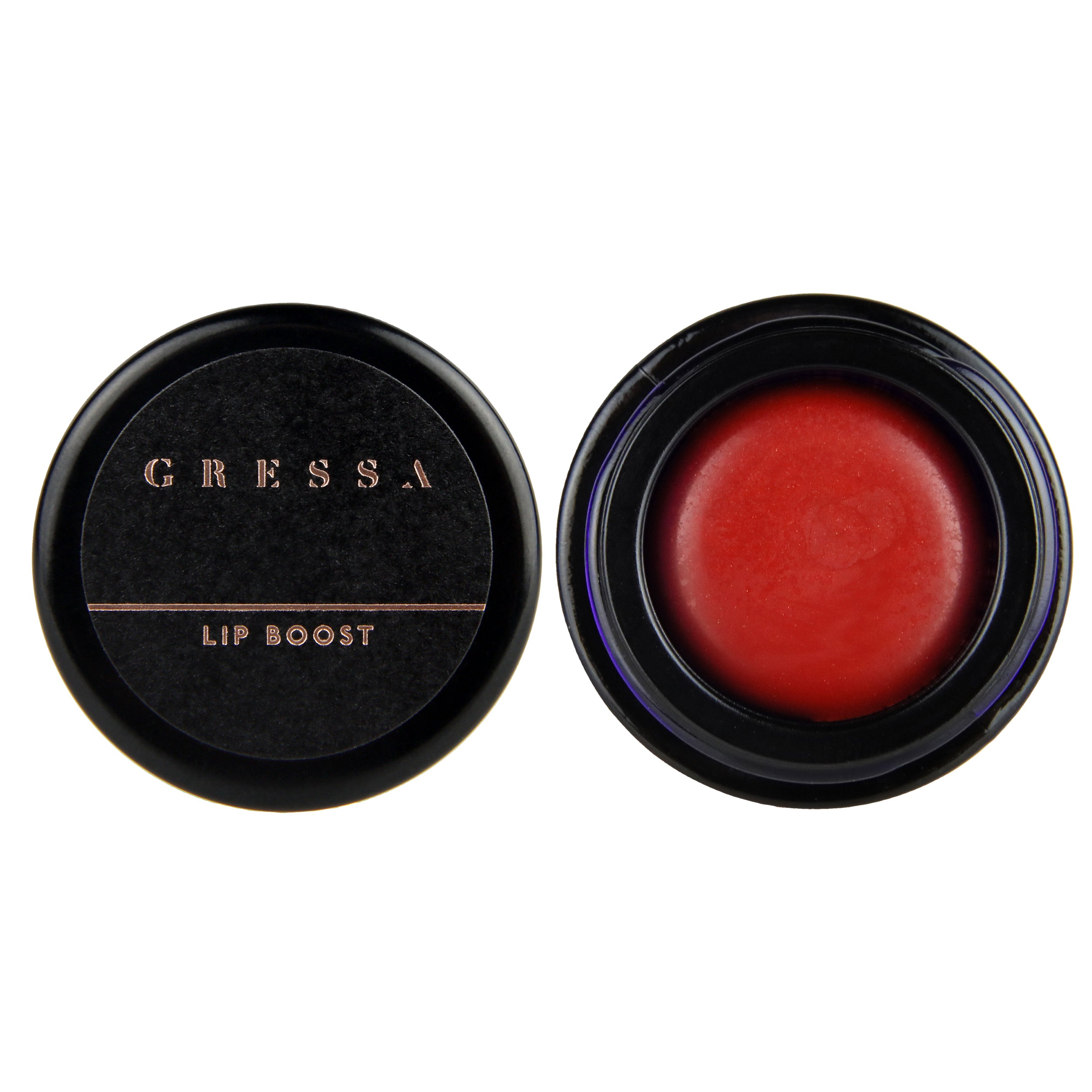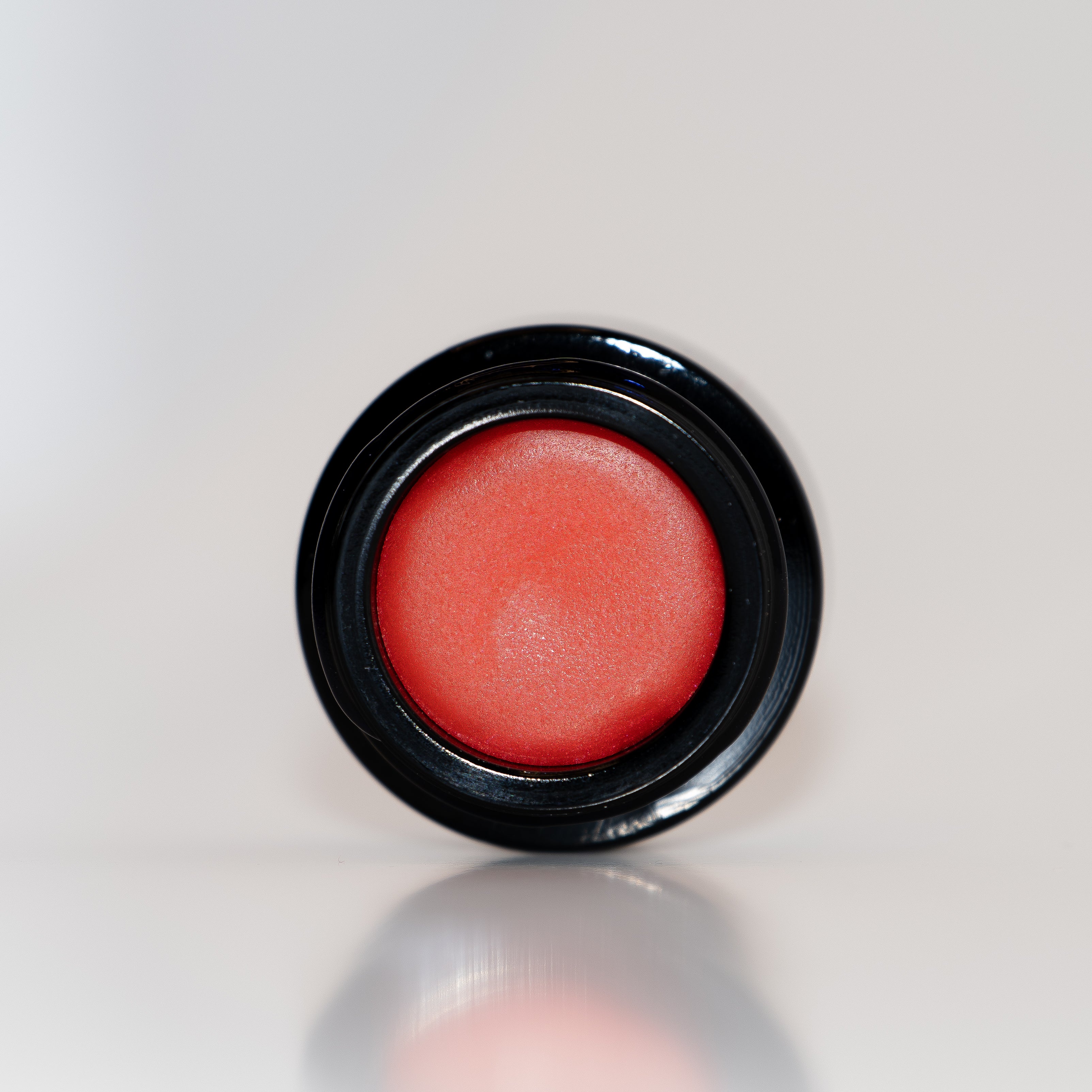 Sale price

$ 89.00
Regular price
(/)
Description
THE REDS. These are a lip hybrid perfection. Opaque and buildable enough to be a lipstick, glossy enough to be a stain. A light glossy coat or a full color [without running] if you scoop some up with your finger or a spatula. Either way, they are soft, non-sticky and perform all day long.

Treat lips with the moisture of a balm, the coverage of a lipstick, and the glow of a gloss. With shades ranging from subtle to statement, there's a Lip Boost for every mood. Glam your pout with Gressa Lip Boost. Light, non-sticky and moisturizing, it feels like a balm yet looks like a gloss.
Presented in a black box, this makes a perfect gift for yourself or someone else.
Directions
Wear alone or over any lip color of your preference. Double as a blush. 
Ingredients
*Ricinus Communis (Castor) Seed Oil, *Copernicia Cerifera (Carnauba) Wax, Cocoa Butter, *Butyrospermum parkii (Shea) Butter, Magnifera Indica (Mango) Butter, [+/- Titanium Dioxide CI 77891, Iron Oxides (CI 77491, CI 77492, CI 77499), Mica CI 77019, Manganese Violet (Pigment Violet 16), CI 16035 (Red 40), CI 15850 (Red 7)]. *Ingredients from Organic farming.
Shade Guide
AUX ROUGE - "The red". Classic statement of strength and sensuality. Your own feminine signature.

NANCY- Carrot Red
REGAL -  A deep dark crimson, warm and voluptuous. Suitable for a queen. 
SARAI - a sheer glossy shade of subtlety-kissed lips, perfect for daily wear. 
Featured collection
Makeup