Woman Wonder #2: Meet Alexandra Balahoutis
Woman Wonder — meet the women that inspire us. I am every woman is not a cliche, it is the way we are connected. We are all the same but different. We all think similar thoughts, feel similar feelings, experience similar experiences. I want to connect the dots between women. Let's really get to know each other and recognize the greatness within each one of us. 
Sometimes we meet a woman that sparks a curiosity in us. She is not easy to read, she is mysterious and attractive in a way that lingers even after she leaves the room. This was my first impression of meeting Alexandra Balahoutis at her intimate Strange Invisible Perfumes boutique on Abbot Kinney in LA during a Gressa private event. This was about six years ago. Since then, my personal fascination with this wonder of a woman has remained. An aesthete, an artist of fine botanical perfumes, an intellectual of many facets with exquisite taste in literature, which is where she often finds inspiration for her creations.

Ladies and ladies, meet today's Woman Wonder, Alexandra. 
Please, introduce yourself. Talk to us about you. What is special about you?
I don't know what's so special about me, but I'll tell you a few things about myself. I like to sing, and sometimes I write songs and poems. I do really love to write. Food is very important to me. I'm a purist like my Greek father when it comes to food; almost to the point of disliking dining out altogether! I have an irreverent sense of humor, and love the pursuit of the impeccable. I have a distaste for sneaker culture, and I'd say that I have an appreciation for formality and all sorts of things that are time-honored. I have an undying trust in nature, and a fascination with the unseen — a high regard for what isn't known. What is hidden or unknown never feels hollow to me. 
What does connection mean to you?
I feel connection with those who make me feel that I can inhabit a vast space while I'm with them — like I don't have to shave myself down into a tidier silhouette. 
What has been your proudest moment in your career or personal life to date?
There have been a few. The first that comes to mind would be when I went to a newsstand in NYC to buy Interior Design Magazine, because I knew there was going to be a small mention of my store. I was 27 at the time. I looked down and saw several stacks of the issue, and my lab was on the cover with a headline that read Best Picture: California! Inside there was an eight-page layout and I was shocked. That was one of those little moments when you realize you've done something right.
How do you balance your work and personal life?
This comes very naturally to me. I fall into bouts of obsession with my work as most people do, but I don't skip meals, I love to laugh, and my personal life is the most important thing to me. I'm very wired for personal connection and experience, and I can't go without it. 
What female role models do you look up to and why?
There is a long list, and I must say that you are on it! I tend to admire women who are outspoken and compassionate, self-possessed, yet humble. Women who are not afraid to express themselves and won't submit to a flimsy definition of femininity. 
What key learnings would you like to pass on to the next generation of women?
Don't confuse yourself for anyone else's benefit, and don't let anyone define empowerment on your behalf. Beware of advice. Choose only one or two very wise, respectful people to run things past. 
How do you champion women in your personal and professional life?
By never competing with them. If I find myself comparing myself to any other woman (without my own permission), I stomach any feelings of inadequacy. I forfeit entirely, then agree to love myself anyway. I also try to support women by reinforcing their concerns. We women are so well-trained to question our own doubts, and dismiss intuition as idle anxiety. 
What is something that used to challenge you but doesn't anymore? What challenges you now?
Well, so much challenges me, and if I'm being very honest, I find more challenges now than when I was younger. Life can be humbling, and when the ego quiets down over time, one can realize that much of their confidence earlier on was some form of bravado. I think that I find it easier to feel anchored in who I am now. I used to want to fix myself. I would obsess about all of the ways I might do that. I have a much better relationship with my own emotions and even deficiencies now. I feel like I have become very good at taking life on life's terms and loving it the way it is. 
Quick fire: (short answers are encouraged!)
What is your favorite city (anywhere)?
London
When you're in your favorite city:
I feel understood.
Your go-to restaurant:
La Petite Maison 
Your favorite tea/coffee/smoothie shop:
High tea at Claridge's
Your favorite neighborhood to wander:
Mayfair
Favorite hole in the wall:
I don't have one in London. I savor the refinement and elegance there. 
Where do you go when it rains:
Everywhere I normally would, only with an umbrella. LA is home, so I don't really travel for the weather. 
Tourist attraction:
The V & A and The Queen's Gallery 
Take away…
Advice your auntie/mother/grandmother gave you:
From my mother: Never let an arbitrary concept spoil your happiness. If it's possible to remedy a problem simply by shifting your mindset, do it. 
From my grandmother regarding relationships: Never go to bed angry. Stay up and fight. 
the reds collection is here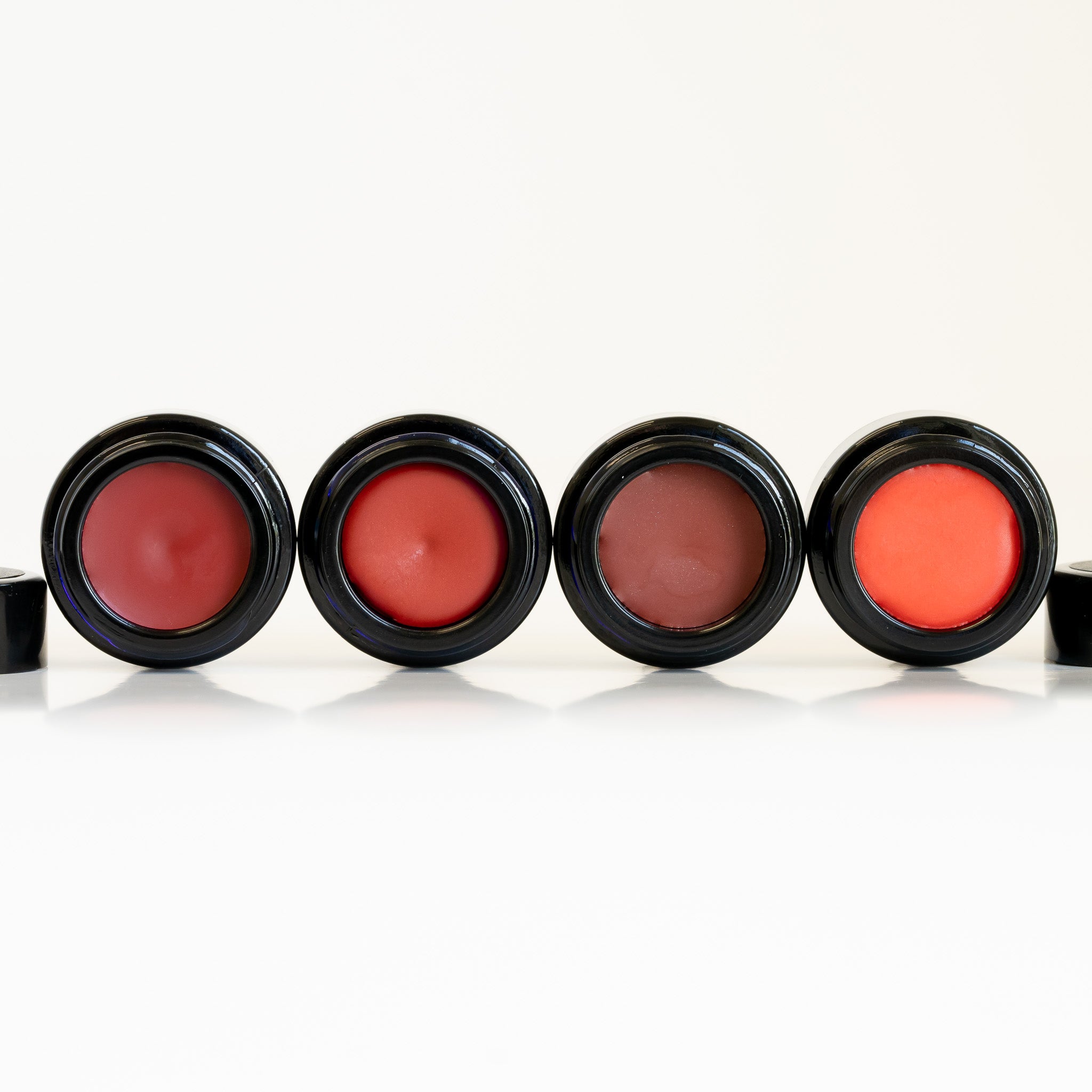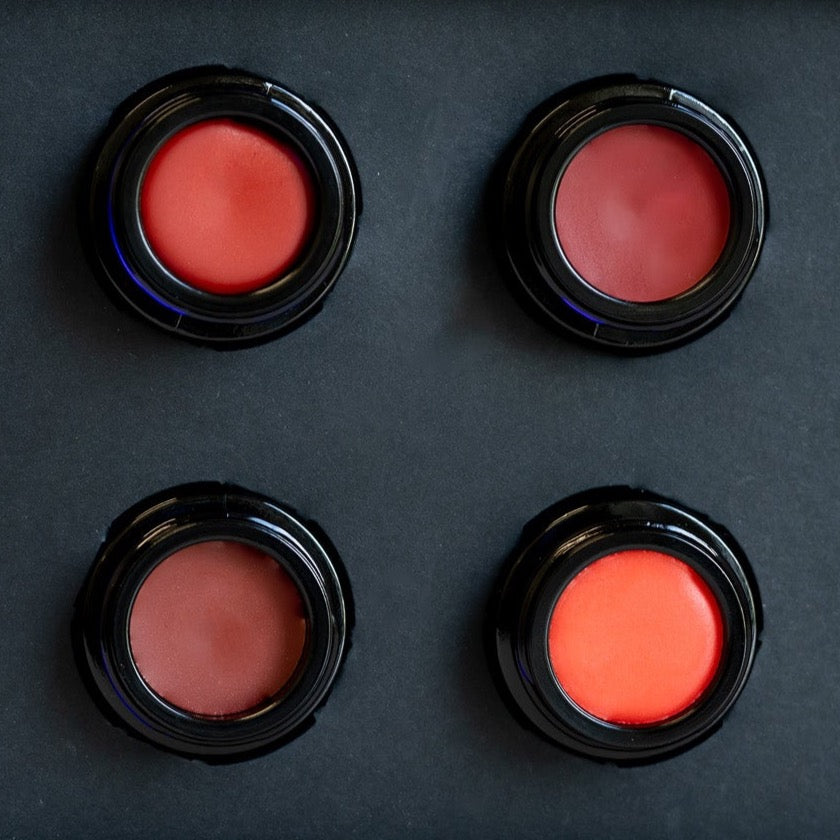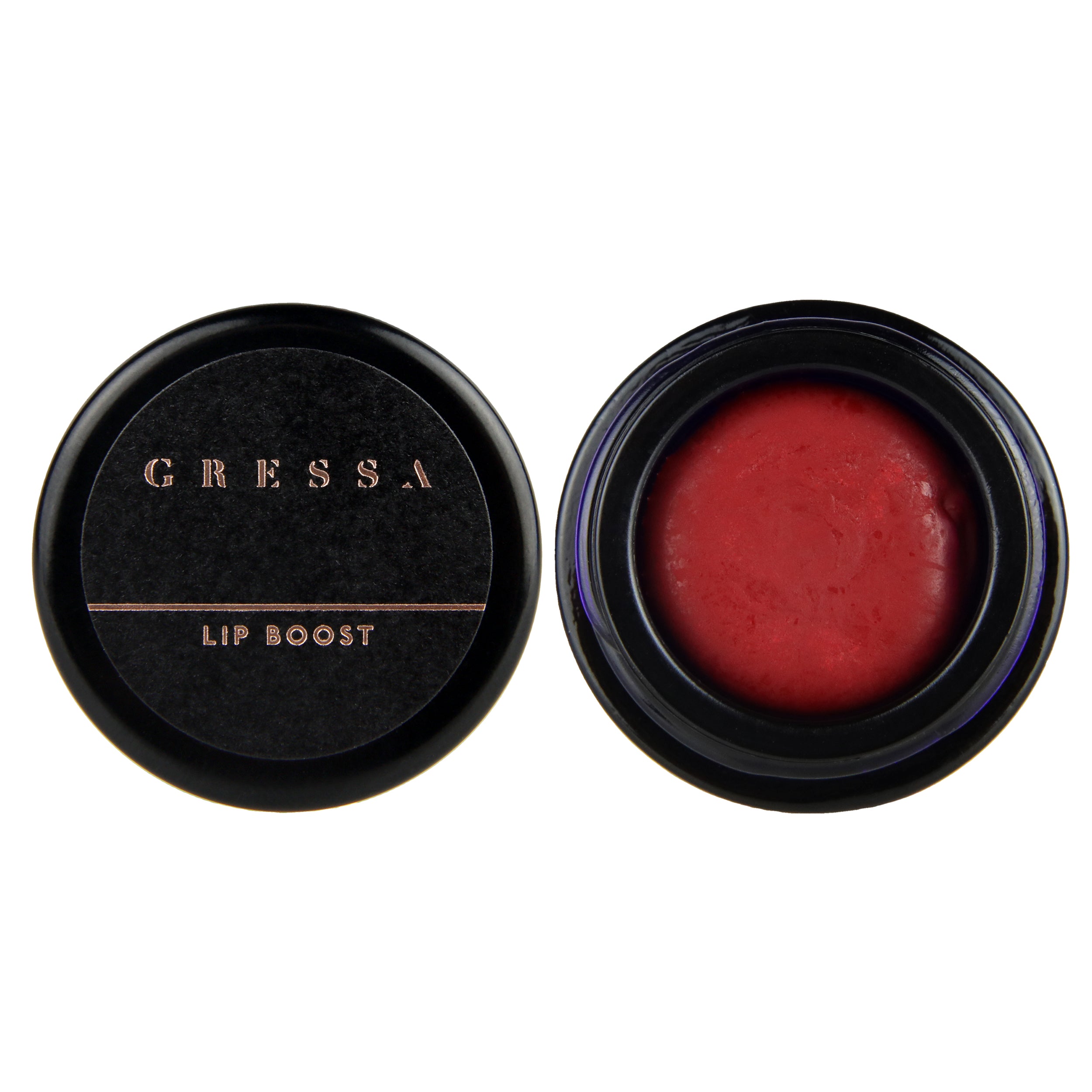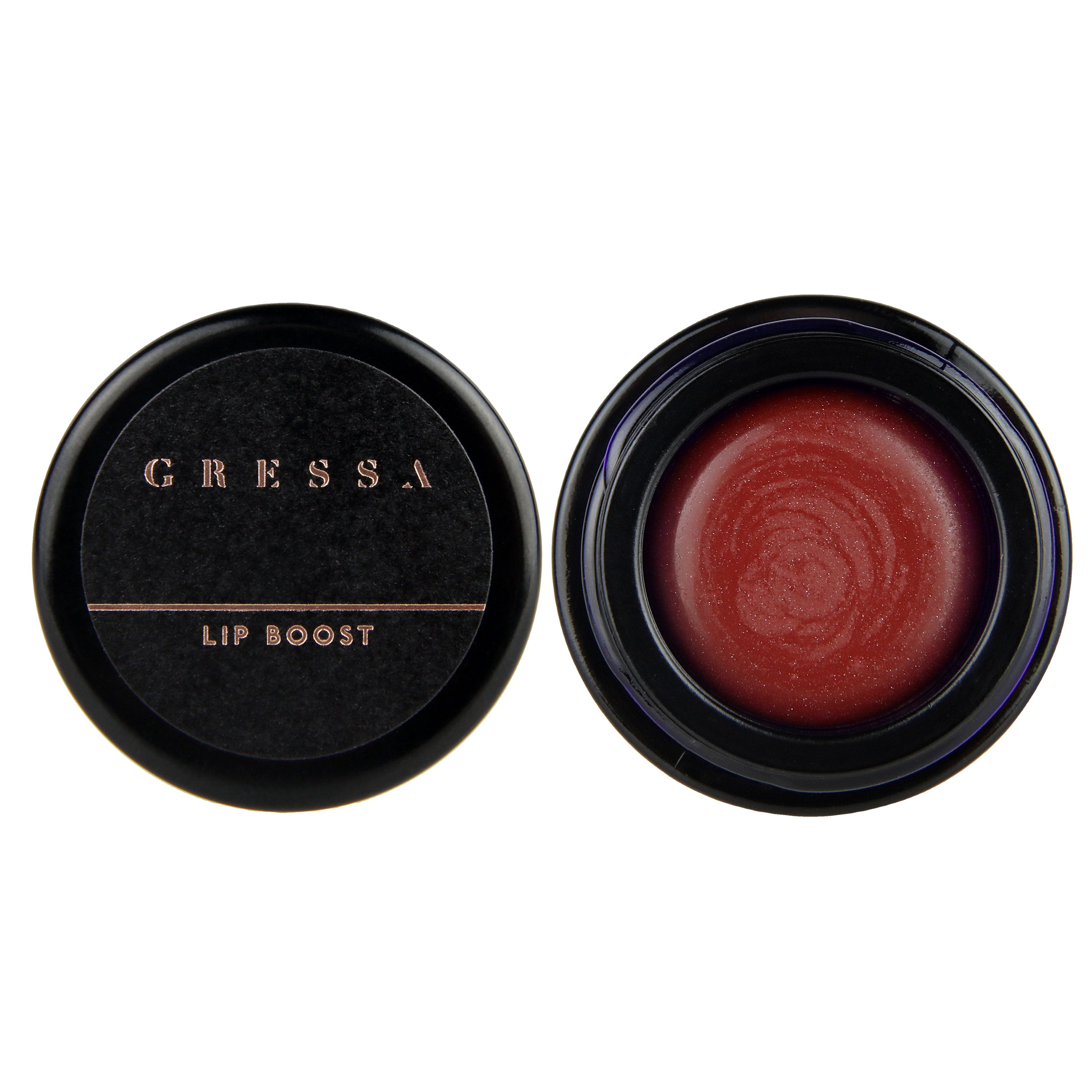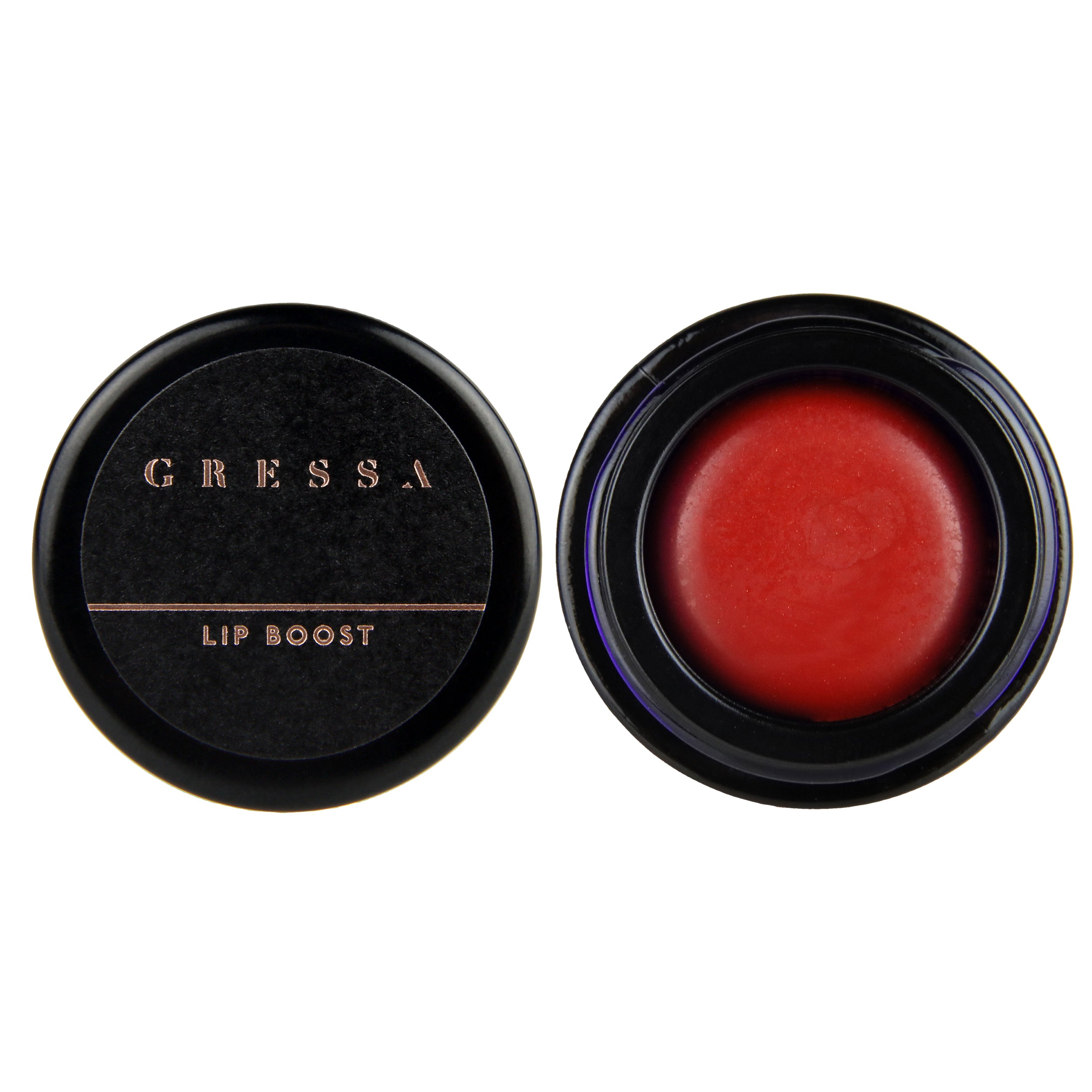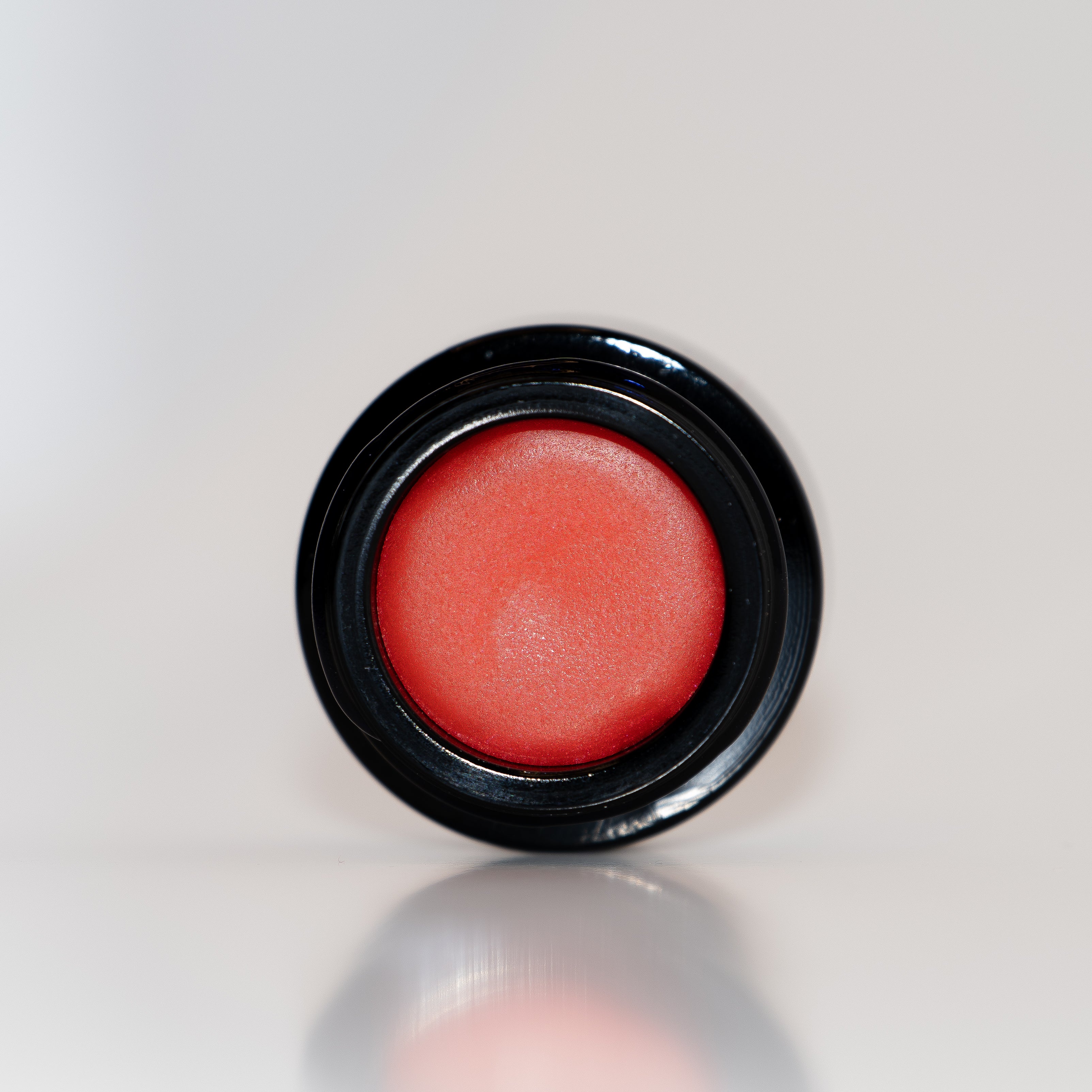 Sale price

$ 89.00
Regular price
(/)
Description
THE REDS. These are a lip hybrid perfection. Opaque and buildable enough to be a lipstick, glossy enough to be a stain. A light glossy coat or a full color [without running] if you scoop some up with your finger or a spatula. Either way, they are soft, non-sticky and perform all day long.

Treat lips with the moisture of a balm, the coverage of a lipstick, and the glow of a gloss. With shades ranging from subtle to statement, there's a Lip Boost for every mood. Glam your pout with Gressa Lip Boost. Light, non-sticky and moisturizing, it feels like a balm yet looks like a gloss.
Presented in a black box, this makes a perfect gift for yourself or someone else.
Directions
Wear alone or over any lip color of your preference. Double as a blush. 
Ingredients
*Ricinus Communis (Castor) Seed Oil, *Copernicia Cerifera (Carnauba) Wax, Cocoa Butter, *Butyrospermum parkii (Shea) Butter, Magnifera Indica (Mango) Butter, [+/- Titanium Dioxide CI 77891, Iron Oxides (CI 77491, CI 77492, CI 77499), Mica CI 77019, Manganese Violet (Pigment Violet 16), CI 16035 (Red 40), CI 15850 (Red 7)]. *Ingredients from Organic farming.
Shade Guide
AUX ROUGE - "The red". Classic statement of strength and sensuality. Your own feminine signature.

NANCY- Carrot Red
REGAL -  A deep dark crimson, warm and voluptuous. Suitable for a queen. 
SARAI - a sheer glossy shade of subtlety-kissed lips, perfect for daily wear. 
Featured collection
Makeup